Amazon Beefs Up AI in Alexa, and Gets Charged by EU With Unfair Practices 
from AI Trends https://ift.tt/3pqFE43 Allison Proffitt
https://ift.tt/3pqFtpp

By John P. Desmond, AI Trends Editor
AI took center stage in recently-announced updates to the Alexa virtual voice assistant, and in the charges this week from the European Commission that Amazon is breaking EU competition rules.
During Amazon's Alexa Live event held in July, the company announced a major update to Alexa's developer toolkit that brings AI improvements. Since launching in 2014, Amazon's voice assistant has shipped hundreds of millions of units, which are targeted by a sizable developer community offering voice apps, called Skills, that extend the Alexa default feature set. Just as the Android and iOS large selections of third party applications differentiate those operating systems, so Skill plays an important role in Amazon's growth strategy for Alexa, according to a recent account in siliconAngle.
Amazon added deep learning models for natural language understanding that the company said will enable Skills to recognize users' voice commands with 15% higher accuracy on average. Current Skills users can use the new technology without any modifications, according to Amazon.
Amazon also enhanced the voice assistant platform for more specific uses that are emerging as Alexa is added to more devices, including smartphones, wearables and smart displays. A new tool, Apps for Alexa, allows developers of mobile apps to enable customer control in a hands-free way, such as with the Echo Buds wireless earbuds. Another tool enables developers to allow purchases such as food delivery orders on Alexa-powered smart screens, such as the Echo Show smart display.
Developers of Skills for the Echo Bud are getting a new capability called "skill resumption," which allows Skills to automatically "resume" at opportune times. For example, if a consumer uses Echo Buds to hail an Uber car, Uber's Alexa skill can automatically notify them when their ride arrives without requiring a manual invocation.
Skills have momentum; Amazon announced that customer engagement with Alexa Skills nearly doubled over the past year.
AZ1 Edge Processor Can Perform On-Device Processing, a Privacy Win
Alexa is also moving to the edge with its own chip in smart home edge devices. The Echo devices are using the company's AZ1 Neural Edge processor, which consumes 20x less power, 85% less memory and features double the speech processing power as predecessors, according to an account from ZDNet.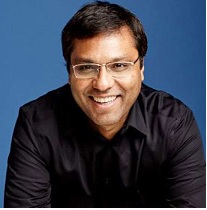 The AZ1 in concert with Amazon's AI advances is aimed at making the Echo more aware of its surroundings. Dave Limp, senior vice president of devices and services at Amazon, stated that the new Echo devices are designed to make "moments count." The new versions of Alexa will be able to learn from humans by asking follow-up questions when Alexa has a gap in its understanding, according to Rohit Prasad, VP and head scientist for Alexa AI at Amazon, in a presentation on new Alexa features at the virtual event. New versions will also use deep learning space parsers to understand gaps and extract new concepts, will show more natural conversation, and will engage a follow–up mode when interacting with humans.
Alexa can use visual and acoustic cues to determine the best action to take. "This natural turn-taking allows people to interact with Alexa at their own pace," Prasad stated.
The new AI foundation technology for Alexa's ability to interpret context and adjust how to speak to you, has been in development for years at Amazon, Prasad said.
The AZ1 edge processor is making Alexa faster. "The processor on the device is key with a fast-paced conversation," stated Prasad. "The neural accelerator on the device makes decisions much faster."
Alexa for Business, rolled out over a year ago, has been adding features via AWS. Skill Blueprints were launched in April 2018 as a way to allow anyone to create skills and publish them to the Skills Stores with a 2019 update.
Prasad did not outline the roadmap for Alexa for Business, but did say Echo's new capabilities would apply to office settings as well as to yet-to-be-determined use cases. "There's the potential to be able to teach Alexa anything in principle," Prasad stated.
The AZ1 processor, built with Taiwanese semiconductor company MediaTek, will speed Alexa's response to queries and commands by hundreds of milliseconds per response, according to an account in The Verge. That allows for on-device neural speech recognition.
Amazon's preexisting products without the AZ1 send both the audio and its corresponding interaction to the cloud to be processed and back. Only the Echo and Echo Show 10 currently have the on-device memory needed to support Amazon's new all-neural speech models. Given that the data is stored and deleted locally, the edge computing is seen as a privacy win.
European Commission Charging Amazon with Unfair Competition
All this smart processing is getting Amazon into trouble in Europe, with the European Commission this week charging the company with gaining an illegal advantage in the European marketplace. This was based on the use by Amazon of sales data of independent retailers selling through its site, data not available to other companies in the European market, and which Amazon uses to sell more of its most profitable products.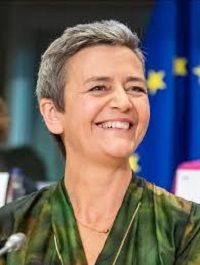 Margrethe Vestager, the commission's executive vice-president, stated that the commission's preliminary conclusion was that Amazon used "big data" to illegally distort competition in France and Germany, the biggest online retail markets in Europe, according to an account in The Guardian. The investigators will examine whether Amazon set rules on its platform to benefit its own offers and those of independent retailers who use Amazon's logistics and delivery services.
"We do not take issue with the success of Amazon or its size. Our concern is very specific business contacts which appear to distort genuine competition," Vestager stated. The EU team has since July analyzed a data sample of more than 18 million transactions on more than 100 million products.
The commission determined that real time business data relating to independent retailers on the site was being fed into an algorithm used by Amazon's own retail business. "It is based on these algorithms that Amazon decides what new products to launch, the price of each individual offer, the management of inventories and the choice of the best supplier for a product," Vestager stated. "We therefore come to the preliminary conclusion that the use of this data allows Amazon to focus on the sale of the best-selling products, and this marginalizes third party sellers and caps their ability to grow."
Amazon faces a possible fine of up to 10% of its annual worldwide revenue. That could amount to as much as $28 billion, based on its 2019 earnings.
In a statement Amazon said it disagreed with the findings. "There are more than 150,000 European businesses selling through our stores that generate tens of billions of euros in revenues annually," the company stated.
Read the source articles in siliconAngle, ZDNet, The Verge and The Guardian.